Millcreek Township reserves the right to deny use of Township Facilities to groups who fail to comply with the rules and regulations set forth. It is understood that the group or organization using the above designated facility will comply with the laws of the State of Ohio, the Township of Millcreek, and all rules and regulations set forth by Millcreek Township and:
Will be responsible for all persons in the group or organization using the facility.
Assumes liability and will hold the Township harmless for any injuries (or property damages) to any person suffered while watching or participating in activities for any reason whatsoever.
Assumes liability damage done to the facilities or grounds.
Will park ONLY in designated areas.
Will observe all rules.
There shall be no alcoholic beverages at any of the facilities.
User(s) shall not allow the Ballfield to be utilized after 8:30 p.m.
A copy of the Certificate of Insurance is required to be submitted at the time of reservation.
There is NOT a phone at the Millcreek Township Hall grounds
FEES: A fee of $10.00 for every use (2 ½ hours) the Ballfield is reserved.

Click the graphic at the right to download the baseball field rental agreement.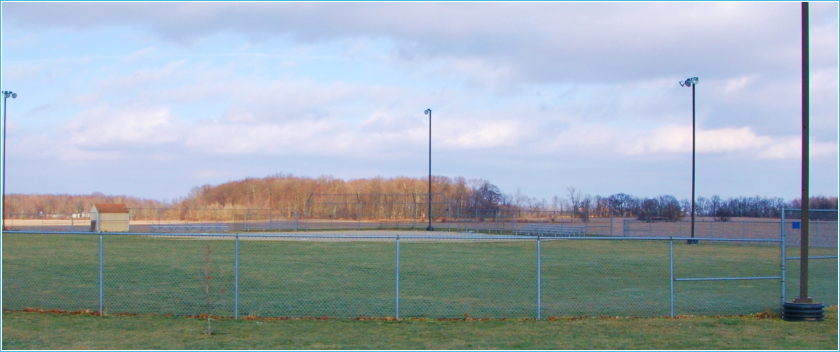 The calendar below is for reference only. Those teams who pay and reserve the ballfield will have the right to the field during their allotted time. You can make an appointment to reserve the field by calling Keith Conroy, Millcreek Township Trustee at 740-666-3413, and dropping off your completed rental form and payment.